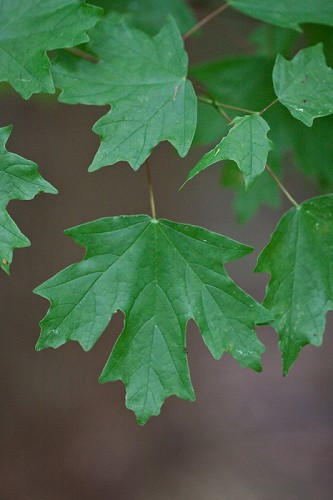 Common Name: Southern Sugar Maple, Rock Maple, Florida Maple
Full to part sun; wet to medium moisture level; sandy, sandy loam, medium loam, clay loam or clay soils; slightly acid to neutral pH.
20-25 feet height by 20-40 feet spread; inconspicuous yellow-green flowers in April appearing along with the leaves; 3/4 inch long tan samaras (seeds) that mature in mid-summer. Slow ability to spread through seed production, and seedlings have only a medium vigor.
Growth Rate; Fast when young and then moderate to fast
Maintenance: Infrequent disease and insect problems
Propagation: Seed germination code A
Native Region: Lightly in western half of Tennessee
Small, spreading tree very similar in appearance to the northern Sugar Maple but smaller in all parts. Ideal for use as a street or lawn tree. Does not have the vibrant fall color of the northern form and leaves are usually yellow to rusty color. Can tolerate heat better than the Sugar Maple but does not like to dry out.