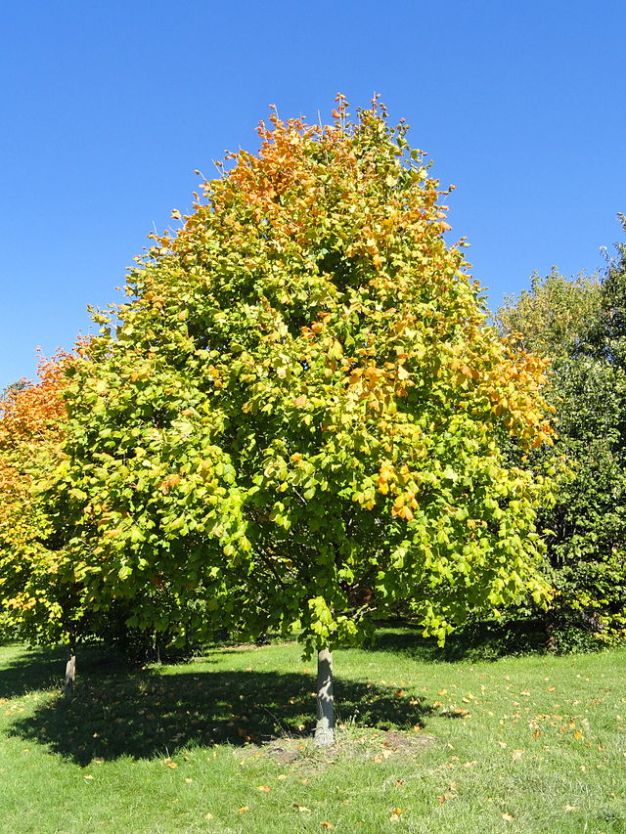 Common Name: Black Maple, Black Sugar Maple
Full to part sun, moderately wet to medium moisture level; coarse loamy sands to medium loams and silt loams; slightly acid to neutral pH.
60-75 feet height by 40-60 feet spread; inconspicuous pale yellow green flowers in spring; seeds are two-winged, tan-brown samaras in long, loose clusters in late summer.
Growth Rate: Fast when young and then medium to slow
Maintenance: No serious insect or disease problems
Propagation: Seed germination code C (60-90); easy from seed.
Native Region: Lightly statewide with greatest concentration in Middle Tennessee
Excellent shade tree with dense rounded crown. Extremely similar in appearance to northern Sugar Maple and often hard to differentiate. Probably more drought resistant than Sugar Maple. Tree sap may be tapped for syrup and is equal in quality to the Sugar Maple. Golden yellow, orange and red foliage in fall. Long lived at 150-200 years. Typically occurs in rich woods, ravines, valley slopes and along streams.
Very high wildlife value. Attracts birds and mammals.