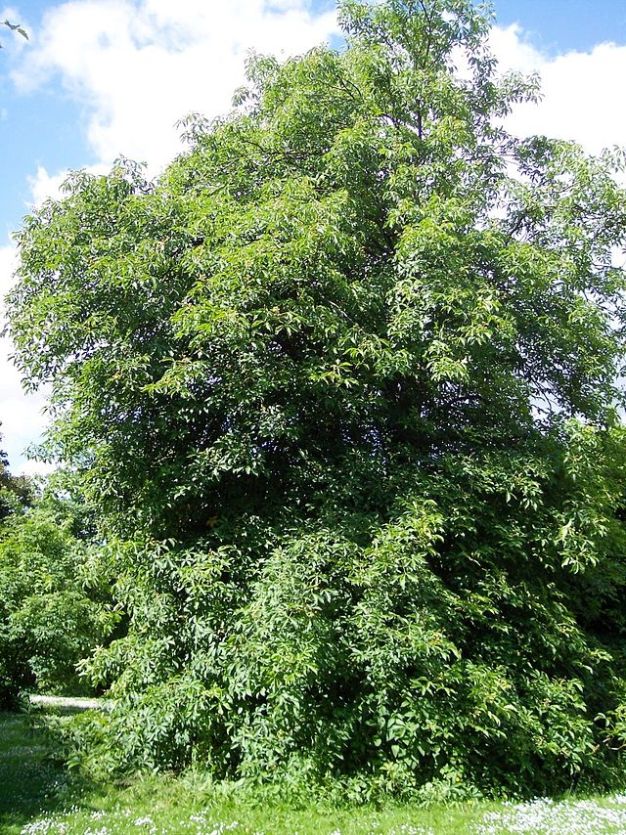 Common Name: Ohio Buckeye, Fetid Buckeye
Full to part sun; moderately wet to medium moisture level; needs a fairly rich soil which can include coarse loamy sands, sandy loams to medium loams and silt loams; slightly acid pH.
30-40 feet height by 20-40 feet spread; yellow-green tubular flowers in May; fruit is a glossy nut in a prickly husk in summer.
Growth Rate: Slow to medium
Maintenance: Frequent disease problems but infrequent insect problems. Leaf blotch can be a very serious problem. In moist habitats, diseases are less of a problem.
Propagation: Seed germination code C (120) at 41 degrees F. Easy from seed. Seeds should be collected as soon as ripe as they degenerate quickly.
Native Region: Middle Tennessee and in the Valley and Ridge Province
Large understory tree that is one of the earliest trees to have its leaves emerge in spring. Often used as an ornamental tree due to its interesting foliage and fruit, conspicuous flowers, and bright orange fall foliage. Not a good tree for the small residential landscape. Flowers are foul smelling, hence the common name. Fall color is usually yellow but at times is a brilliant red-orange. Native to rich, moist bottomlands along banks of rivers and creeks. Tends to develop leaf scorch and prematurely drop its leaves in hot, droughty locations. Also needs a location protected from winds. Cultivars available.
Generally low wildlife value. Nuts are poisonous to humans but are eaten by wildlife including squirrels.