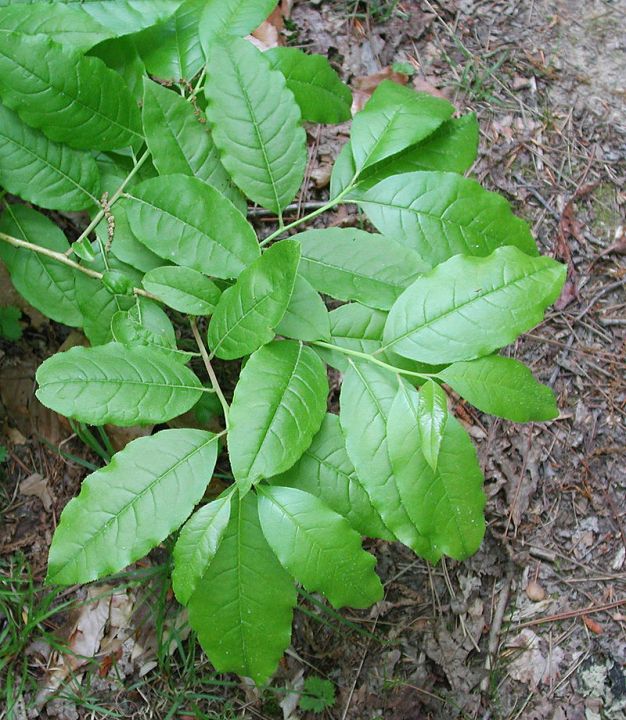 Common Name: Sourwood, Sorrel Tree, Lily-of-the-Valley Tree
Full to part sun; medium to moderately dry moisture level; best in organically rich soil but also grows in coarse granular sands and gravels to moderately fine clay loams; strongly acid to moderately acid pH.
20-50 feet height by 10-25 feet spread; creamy white flowers in spikelets 6-8 inches long in mid-summer; tan-brown, dried seed capsules, 1/3 to ½ inch long in September to November.
Growth Rate: Slow
Maintenance: Low. Infrequent disease and insect problems.
Propagation: Easy from seed. No pre-treatment required. Germinate the very tiny seeds in tray of peat, cover with a plastic tent to maintain humidity and place under continuous light. Very slow growth once germinated. Very difficult from cuttings.
Native Region: Statewide
Beautiful, all season, ornamental tree and excellent specimen plant for the lawn or woodland edge. Urn-shaped, ¼ inch long, fragrant flowers in long, drooping panicles that literally smother the foliage. Scarlet red leaves in fall. Get best flowering and best fall color in full sun. Intolerant of drought and urban pollution. Most commonly found on rocky, wooded slopes in the Appalachian Mountains, often growing with azaleas and rhododendrons. Sourwood honey is highly prized.
Important mid-season nectar source for bees, wasps and beetles. Special value to honey bees.