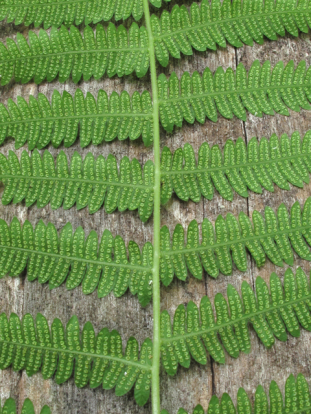 Common Name: Blunt-lobed Cliff-fern, Blunt-lobed Woodsia
1-1½ feet tall by 2-2½ feet spread. Part shade to full shade and tolerates heavy shade; medium to moderately dry moisture level; loamy, rocky or sandy soil; prefers slightly alkaline but tolerates neutral pH.
Maintenance: Medium
Growth/Colonizing Habit: Spreads slowly by short, creeping rhizomes with fibrous roots.
Foliage: Deciduous
Native Region: Statewide
A small, airy fern that usually grows 6-9 inches tall and is a common rock fern of Appalachia and eastern North America. Deeply cut fronds present a nice, lacy appearance and form a compact mound. Produces new fronds throughout the growing season. Ideal for rock gardens. Abhors wet, poorly drained soils. Easy to grow if appropriate growing conditions are provided. Occurs naturally on rocky cliffs, bluffs, slopes and ledges and in rocky woodlands. May grow on rock or in scree.