Mission Statement
Using proven science-based practices, the Tennessee Smart Yards (originally Tennessee Yards & Neighborhoods) mission is to help communities across the state meet their landscaping needs while also conserving and protecting our state's water and natural resources. 
Our History – Seeds of Change
Tennessee Smart Yards began as a task force of water research professionals in search of a way to address the growing problem of nonpoint source (NPS) pollutant runoff from residential areas. The origins of NPS pollutants can't be pinpointed, unlike an industrial pipe that empties directly into a stream. NPS pollutants include lawn fertilizers, garden pesticides, sediment from erosion-susceptible areas, and even petroleum products from roads. These ubiquitous pollutants are washed into our streams and lakes; as more lawns and roads are established and more of these pollutants are released, the faster our water quality declines.
Taking Root
Several states already had programs in place to alleviate NPS problems from residential areas so we turned to two of them for more ideas and support. One was the successful Florida Friendly Landscaping (FFL) program, which had been in place for well over a decade, and the other was the newly-established Carolinas Yards and Neighborhoods (CYN). Patterning ourselves after them, we restructured our group in 2007 to form the Tennessee Yards & Neighborhoods (TYN) Development Team, represented by one member each from the Tennessee Water Resources Research Center, the Tennessee Valley Authority and the University of Tennessee Extension. FFL and CYN freely shared information to our fledgling organization, giving consent to adapt and use their effective materials, which included workshop training materials, the yardstick workbook and much more.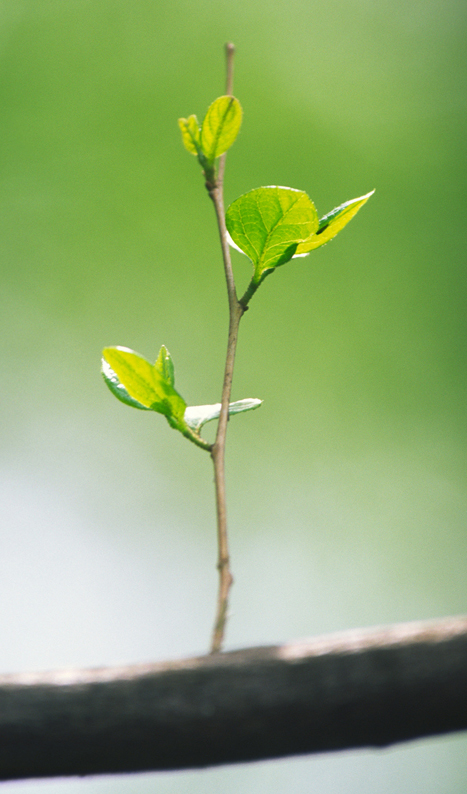 Sapling Growth
From 1992 – 1997, 68 acres of farmland were lost to urbanization EVERY day. During this same time period, Tennessee ranked seventh in the nation of total acres of land developed. Over 85% of land in Tennessee is privately owned, which represents a great opportunity for residents to have positive impacts on land and water quality. This program offers opportunities for residents to learn and then take action towards sustainable residential landscapes. The original workshops and face-to-face programs were met with much enthusiasm; citizens demonstrated they were concerned about water quality and willing to do something about it.
Maturation
As Tennessee Smart Yards pop up across the state, individuals and communities become part of the effort to keep Tennessee's land and water resources clean while also reaping the benefits of ecologically-sound practices. The release of the online platform in October 2020 has made it possible for any Tennessean to participate at their own pace and from the comfort and convenience of their own home. This allows us to reach new audiences with online videos and a digital certification process. As we look to the future, we see a growing network of engaged residents and educators sharing the principles of this program and broadening the scope as needed to include new research, trends, and changing needs.