These 4 Steps will take you down your path towards a certified Tennessee Smart Yard. This journey will help you understand, plan, create, and nurture an ecologically-sound landscape.
Just as every yard is unique, so is the set of stewardship actions chosen to meet needs while protecting natural and water resources in your community. You may find you're already well on your way with your current landscape and practices.
From balconies to acreage, from green thumbs to novice, there is something for everyone. The principles can be applied across the range of yard sizes, and there is no end to stewardship.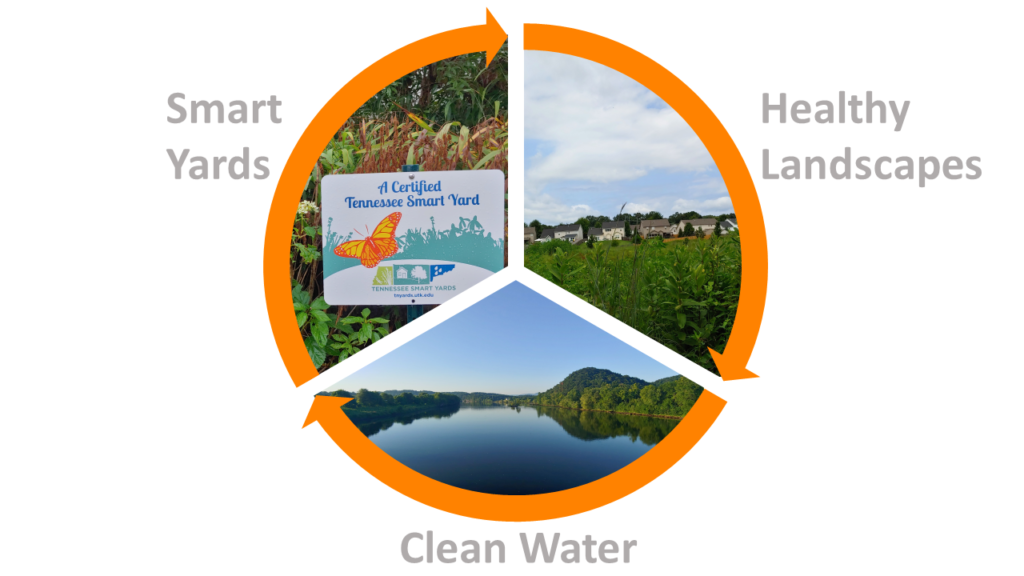 This program is a partnership between Extension and local municipal governments towards a shared goal of protecting water and natural resources. Find your local County Extension Office at utextension.tennessee.edu. Discover if you have a local municipal stormwater program with this map application. Both these entities can be valuable resources for further information.
The workbook is your roadmap to a more sustainable landscape with the Nine Foundational Principles of a Tennessee Smart Yard.
The yardstick is your log for all the "inches" of actions you accumulate along your way to a Tennessee Smart Yard – 36 inches makes a smart yard, and there are 72 total inches to customize to your needs. Choose a yardstick format below. These files will be downloaded to your computer for your personal use and are not shared in the cloud. A separate online form is used in Step 4 for certification, so keep these records handy.
Watch Video Lessons
Learn from our Expert Team in the Nine Foundational Principles of a Tennessee Smart Yard video series (click on each icon below). Each session is 25-40 minutes and provides science-based information and practical tips.
Take Actions To Certify Your Yard
A total of 36 inches of actions makes a Tennessee Smart Yard. There are a total of 72 inches available on the yardstick (see Step 1), so you can choose which actions make sense for you and your yard. Each stewardship action is awarded 1-3 inches, depending on the complexity and resulting benefits.
As you accumulate actions, consider keeping a field notebook or garden journal. This can help keep track of plantings, observations, successes, and challenges. Take photographs and consider sharing them with us along your path to certification.
Certify Your Yard
Once you're reached 36 inches, share with us how you achieved your Tennessee Smart Yard. Certifiers will receive an official printable certificate (pdf via email).
Certifiers are also eligible to purchase the official Certified Tennessee Smart Yard yard sign to show efforts and start conversations on keeping Tennessee's land and water healthy one yard at a time.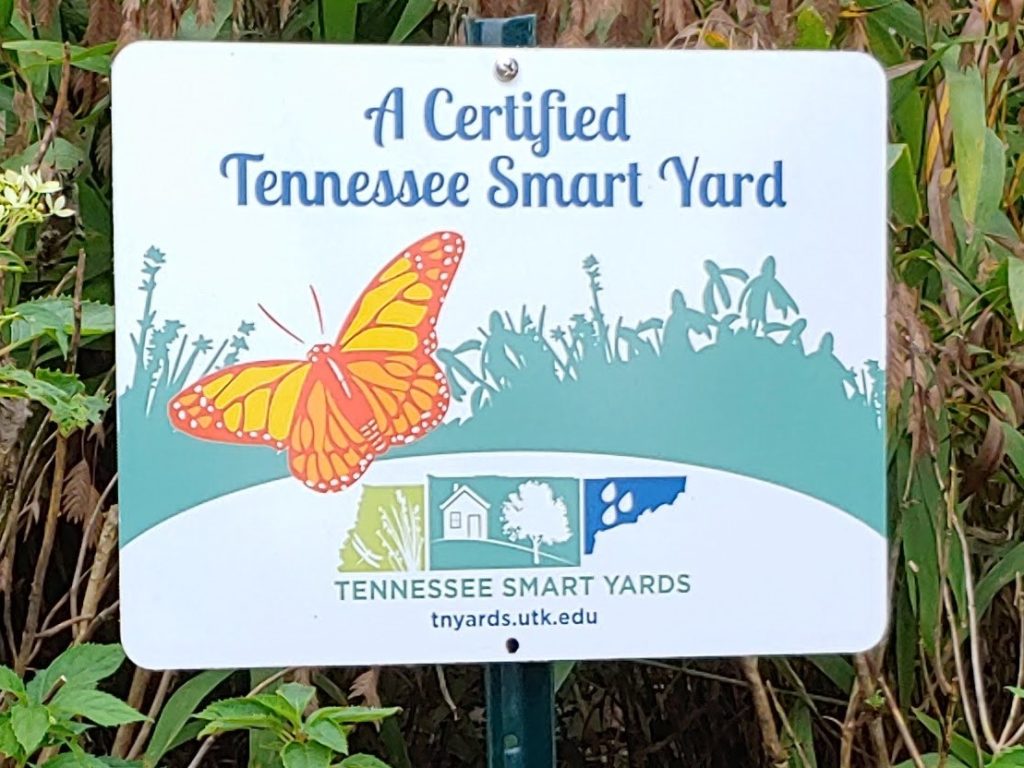 Stewardship is contagious. Once you have certified your yard, consider your next goals to help maximize the benefits for your property and your community:
Add more actions over time.
Set a goal to have actions under each principle.
Share photos and stories on social media.
Inspire others by adding to our photo library. Submit photos here.
Look for opportunities in neighborhood shared spaces like parks and community centers.
Get involved with local schools, watershed groups, or garden clubs.
Recruit neighbors and offer to mentor them if needed.
Consider being a Community Champion and enrolling your community to participate as a Tennessee Smart Yard Community.