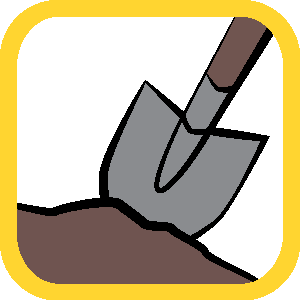 Use natural mulches to protect soil from erosion, reduce moisture loss, and support plant health.
Take these actions and be awarded "Inches" towards your Tennessee Smart Yard:
Assess and address soil compaction. Value: 2 inches
Maintain a 2-3 inch layer of mulch in plant beds and over tree and shrub roots, leaving at least 2 inches of space at the base of trunks. Value: 2 inches
Use organic pine straw, pine bark, leaves, or hardwood mulch. Value: 2 inches
Protect all soil surfaces with vegetation to minimize erosion by rainfall and runoff. Value: 2 inches
Resources
Soil testing introduction including how to sample, send in for analysis, and read soil test report.
Soil, Plant and Pest Center, University of Tennessee Institute of Agriculture, Nashville, TN.