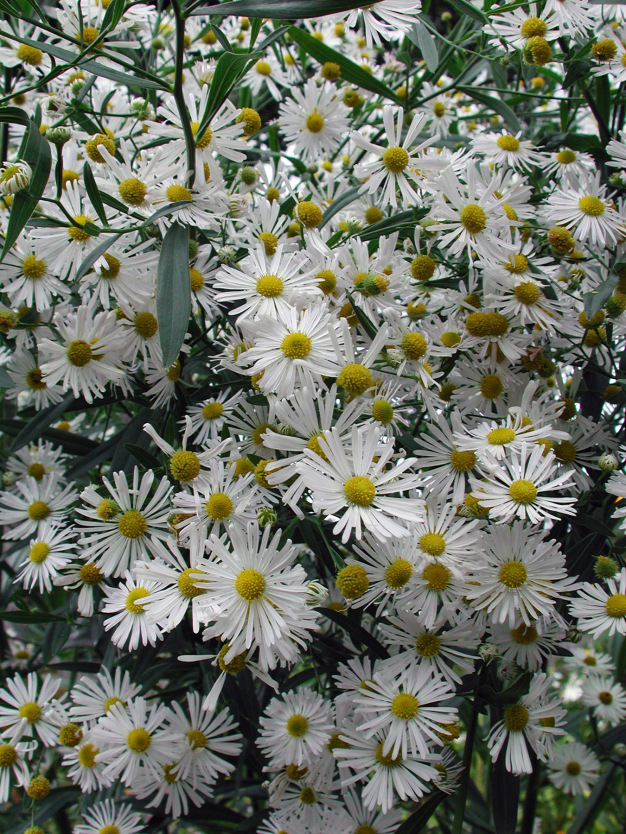 Common Name: Boltonia, False Aster
Full sun, wet to moderately wet moisture level, most soils except clay, moderately acid to neutral pH.  3-4 ft. height, blooms late summer to fall, white flowers, spreads slowly by creeping rhizomes.
Germination Code: C(60), D
Native Region: Scattered lightly in Middle and West Tennessee
Easily grown.  Plants grown in part shade or rich soils tend to flop and need support.  Attracts butterflies.