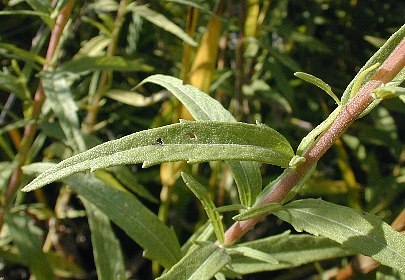 Common Name:  False Boneset
Full to part sun; moderately dry to dry moisture level; prefers poor soil with lots of sand, clay or gravel.  1-4 ft. height, blooms late summer into fall, cream to white flowers, re-seeds but is not aggressive.
Germination Code: A
Native Region: ?
Flower-heads are not showy but are striking after frost when they become globes of achene plumes.  Can be weedy but doesn't form large colonies.  More likely to occur as sporadic plants.  Attracts butterflies and bees.