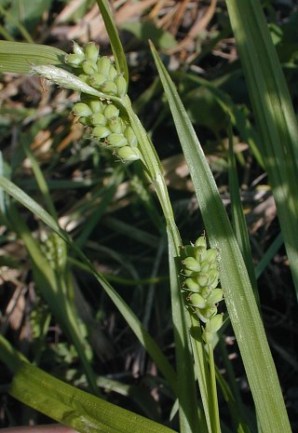 Common Name: Common Wood Sedge, Eastern Woodland Sedge
Partial sun to medium shade, wet to moderately dry moisture level, tolerates a wide range of soils including clay, very strongly acid to neutral pH.  2 feet height, slow to re-seed.
Germination Code:  C(60)
Native Region:  Statewide
Cool season.  Can be used as a groundcover.  Somewhat weedy in appearance and behavior with a tendency to sprawl.  Stands more upright when there is competition from surrounding vegetation.