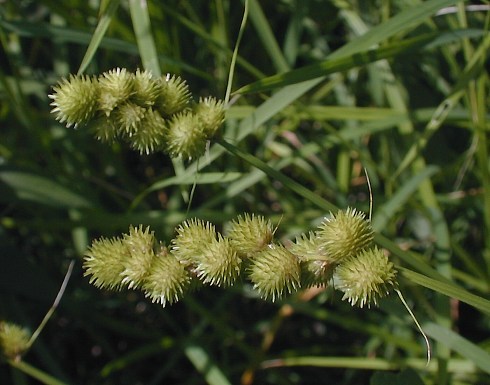 Common Name: Crested Oval Sedge, Crested Sedge
Sun to light shade, wet to medium moisture level, prefers fertile loam but tolerates most soils except rocky, strongly acid to neutral pH.  1 ½ – 2 ½ feet height, spreads slowly by re-seeding and rhizomes.
Germination Code: C(60)
Native Region:  Only occurs in Robertson and Cheatham counties
Cool season.  Spreads by forming vegetative clumps of plants from rhizomes and from re-seeding.  Attractive spikelets.  Attracts butterflies and birds.