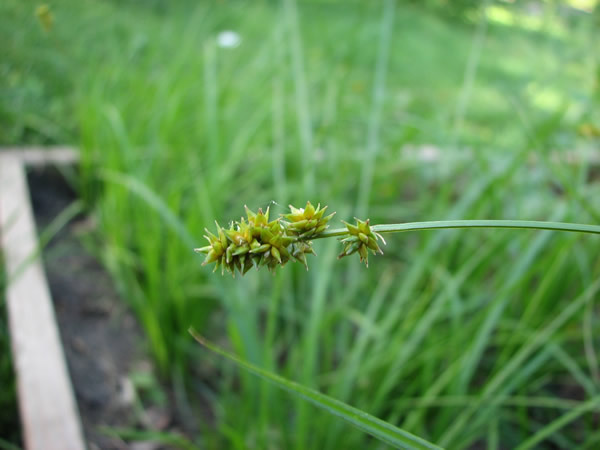 Common Name: Bur-reed Sedge
Part to full shade, moderately wet to medium moisture level, medium textured soils only, strongly acid to neutral pH.  1-3 feet height, spreads slowly by re-seeding.
Germination Code:  C(60); low seedling vigor.
Native Region:  Only occurs in 6 counties – Tipton, Montgomery, Hickman, Franklin, Blount, Loudon
Cool season.  Good for soil stabilization in shaded areas.