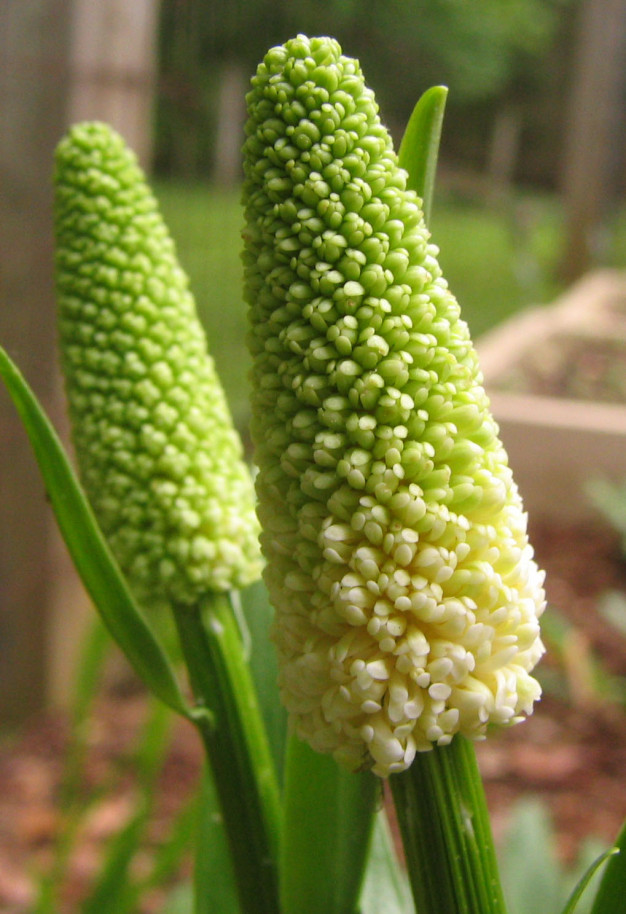 Common Name:  Devil's-Bit, Fairy Wand
Part shade, wet to moderately wet moisture level, humus-rich soil, moderately acid pH.  1-2 ft. height, blooms in spring, white flowers.
Germination Code: C(30)  Seeds ripen over many months and not ready for collection until November; blooms 3 years after planting.
Native Region: Statewide
Striking white spires of flowers.  Male and female flowers are on separate plants, and plants of each sex must be reasonably close to each other for the plant to produce fertile seeds.