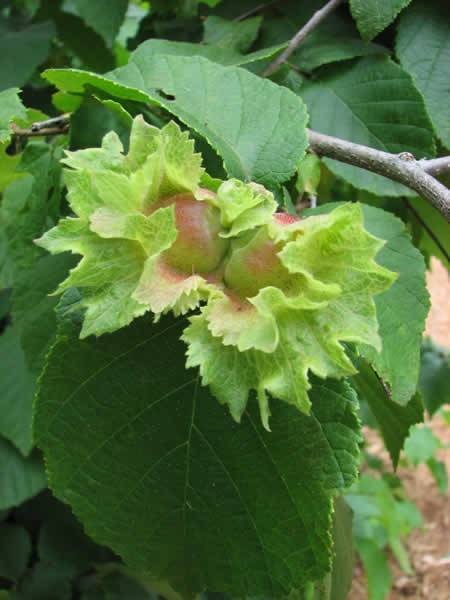 Common Name: American Filbert, Hazelnut
Full sun to light shade; medium to dry moisture; establishes easily in a wide range of soils; slightly acid to neutral pH.
5-12 feet height by 4-8 feet spread; blooms in early spring; yellow-green male flowers and red-purple female flowers; fruits are oval nuts wrapped in a thin hairy husk in fall.
Growth Rate: Medium to fast
Maintenance: Infrequent disease and insect problems
Propagation: Moderately difficult from seed
Native Region: Statewide
Spreading, understory shrub that is able to grow higher and drier on the hillside than many of its competitors. Suckers into colonies that get gradually taller and wider, eventually becoming a loose, twiggy formation with an irregular, rather flattened appearance. Tolerates considerable dryness in summer but never wet feet. Tasty nuts which both people and squirrels love. Produces more nuts with a few hours of sun. Attracts butterflies, birds and small mammals.