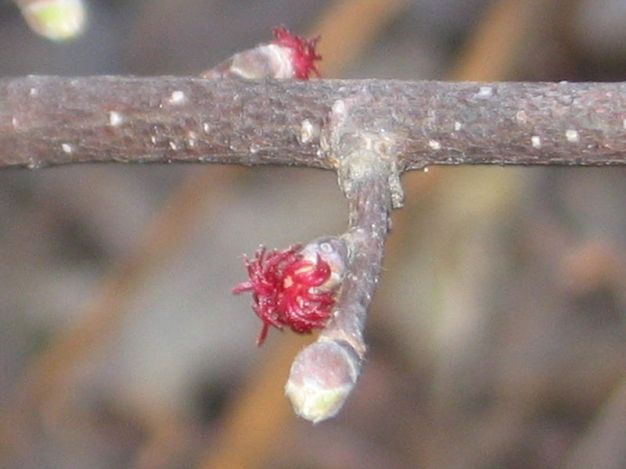 Common Name: Beaked Hazelnut
Part sun to shade; medium to dry moisture level; tolerant of a wide range of soils including moderately coarse sandy and gravelly loams, medium loams to fine silt loams, and heavy clays; slightly acid to circumneutral pH.
5-14 feet height by 4-8 feet spread; blooms in early spring; yellow-green male flowers and red-purple female flowers; brown oval nut tightly enclosed in a beak-like husk.
Growth Rate: Medium
Propagation: Difficult by seed which requires 90-180 days to germinate.
Maintenance: Infrequent disease and insect problems. Blight can be locally problematic.
Native Region: Ridge and Valley and Blue Ridge provinces
Dense, mound-shaped shrub that suckers into large colonies. Desirable for the edible nuts and is commercially grown for that purpose and also used in wildlife plantings where it attracts small mammals and large birds, such as turkey and grouse.