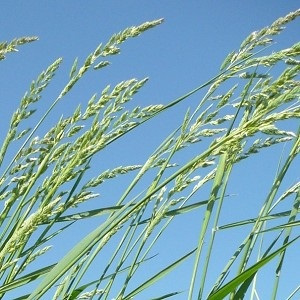 Common Name: American Beakgrain, Beak Grass
Part to full shade, moderately wet to moderately dry moisture level, prefers rich soil but tolerates average.  1-3 feet height, blooms in summer, greenish flowers, will naturalize by slender rhizomes and can form dense colonies under optimum growing conditions.
Germination Code:  C(60), 
Native Region:  Middle Tennessee and lightly in East Tennessee
Warm season. Shiny, dark green, arching foliage provides an attractive groundcover in shady areas.  Each seed is tapered to a blunt beak, which gives rise to its common name. Tolerates dense shade and dry soil. Turns a rich golden brown in fall.