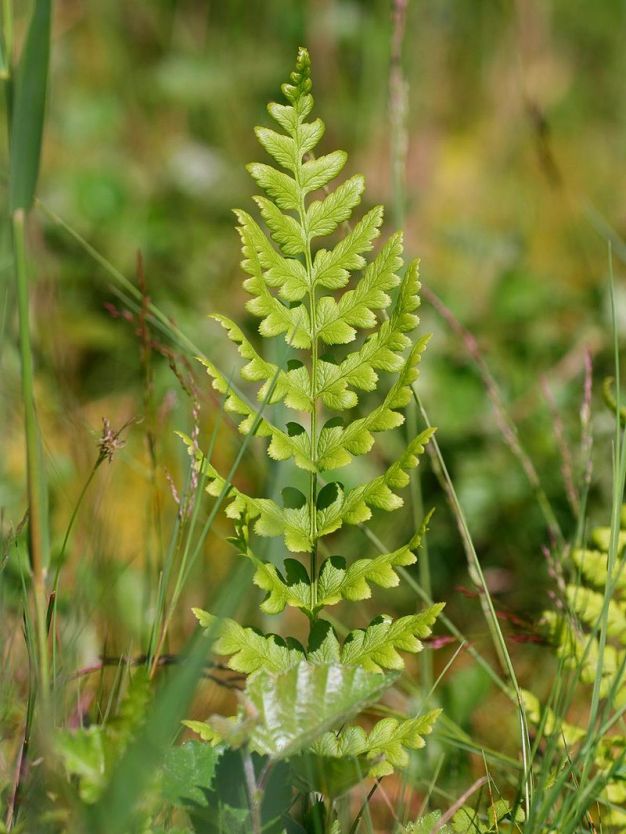 Common Name: Crested Woodfern, Crested Shield-Fern, Buckler Fern, Narrow Swamp Fern
10-28 inches tall by 8-22 inches spread. Full sun to shade; wet moisture level; rich, mucky soils; acidic pH.
Maintenance: Low
Foliage: Not fully evergreen because only the sterile fronds remain green all winter.
Growth/Colonizing Habit: Spreads by rhizomes
Native Region: Only occurs in 3 counties – Johnson, Carter and Sullivan
Designated a "Threatened Species" in Tennessee. Only occurs in wetlands, typically in wet woods and open, shrubby wetlands.