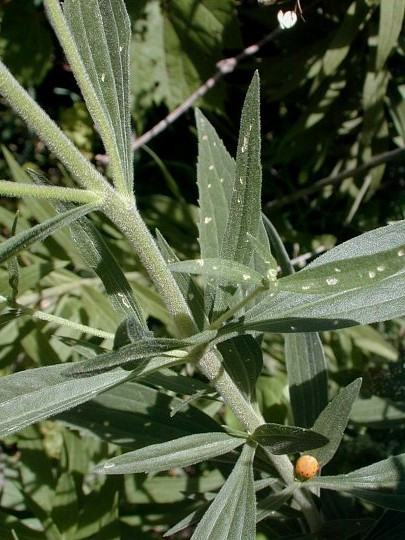 Common Name: Tall Boneset, Tall Thoroughwort
Full to part sun, moderately wet to moderately dry moisture level, tolerates most soils including clay, prefers circumneutral but tolerant of high pH.  3-4 ft. height, blooms in summer, white flowers, may spread vegetatively by rhizomes.
Germination Code:  C(60)
Native Region: Scattered statewide with greatest concentration in Middle Tennessee
People may mistake this plant for a weed, which it is to some extent.  Easy to grow from seed and very easy plant to grow.  Can form large colonies in disturbed areas.  Attracts bees.