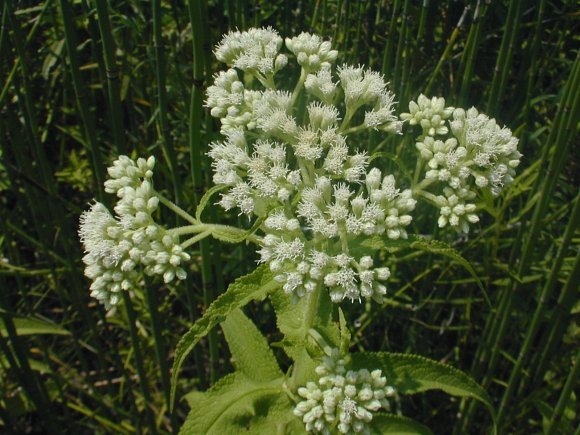 Common Name: Boneset, Common Boneset 
Full to part sun, wet to moderately wet moisture level, does well in both sandy and clay soils.  2-5 ft. height, blooms summer to fall, white flowers.
Germination Code:  C(30), D
Native Region: Statewide
Distinctive foliage and showy flowers.  Easy to grow.  Tends to be a wetland plant in Tennessee.  Attracts butterflies and bees.