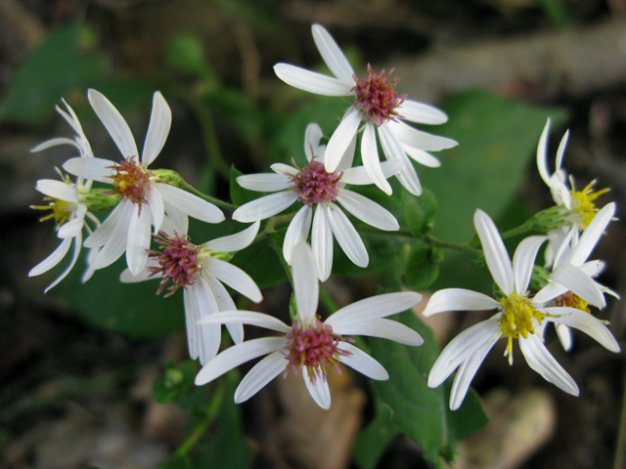 Common Name: White Wood Aster
Part sun to light shade, medium to moderately dry moisture level, most soils including clay, moderately acid to neutral pH.  1-3 ft. height, blooms in fall, white flowers, often self-seeds.
Germination Code:  A
Native Region: In almost all counties in eastern half of Tennessee and only in Hardin, Bedford and Moore counties in western half
Easy to grow, low maintenance plant. Aggressive even in dry shade.  Attracts butterflies and bees.