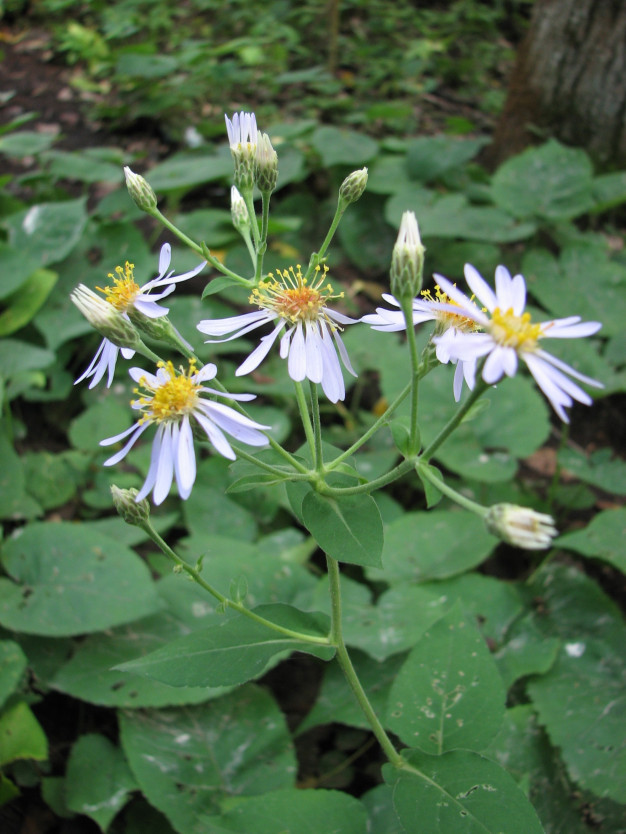 Common Name: Big-leaved Aster
Full sun to full shade, moderately wet to moderately dry moisture level, most soils except rocky, moderately acid to neutral pH.  1-4.5 ft. height, blooms in fall, white or violet flowers, spreads rapidly by rhizomes.
Germination Code:  C(60)
Native Region: Primarily along eastern Blue Ridge Province of Tennessee
Very large heart-shaped leaves.  Foliage is showier than flowers.  Aggressive plant best used as a groundcover. Attracts butterflies.