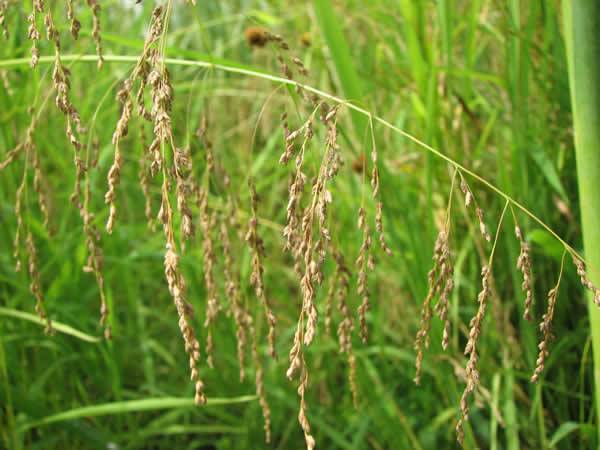 Common Name: Fowl Mannagrass, Fowl Manna Grass
Full to part sun, wet to medium moisture level, fertile loam soil, very strongly acid to moderately alkaline pH.  2 – 3 ½ feet height, blooms in summer, green flowers, spreads both by re-seeding and slow-growing rhizomes and may occasionally form colonies.
Germination Code: A, D
Native Region:  Statewide
This cool-season grass establishes rapidly and is suitable for restoration of swamps, edges of marshes, ponds and streams, and other wetland communities.  It is rather ordinary in appearance and is occasionally planted as an ornamental in and around backyard ponds.  It needs more moisture when grown in full sun than when grown in shade.  Very good for cattle and horses which consume leaves, stems and flowers.  Seed is good for waterfowl and birds.