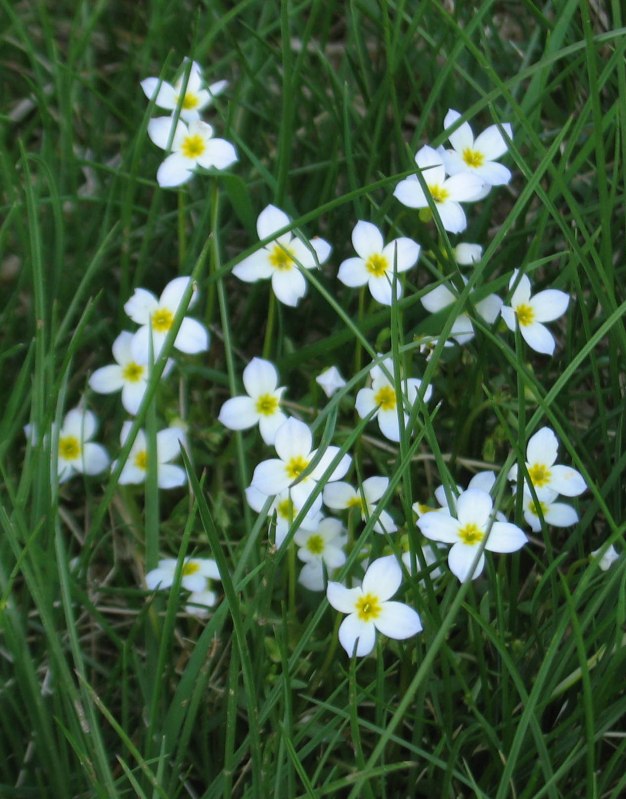 Common Name: Bluets, Quaker Ladies
Part shade, medium to moderately dry moisture level, sandy or thin rocky soil, moderately to slightly acid pH. 3-6 inches height, blooms in spring, pale blue flowers, self-seeds in favorable sites.
Germination Code: C(120) Seed germinates in 1st year but no flowers until 2nd year.
Native Region: Statewide
Lovely, delicate plant that is often found in striking patches of blue. Adapts to rock gardens. Attracts bees and butterflies.