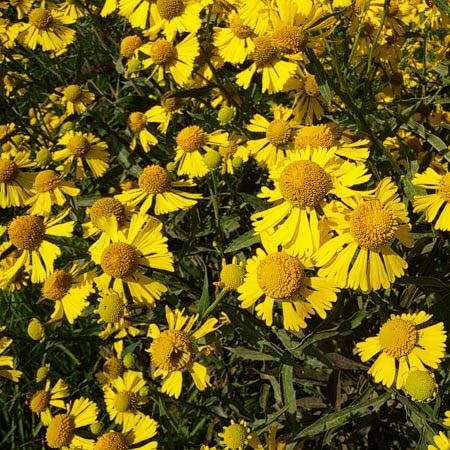 Common Name:  Sneezeweed
Full sun, wet to moderately wet moisture level, adaptable to most soils, slightly acid to neutral pH.  2-4 feet height, blooms late summer to fall, yellow flowers, can be an invasive re-seeder.
Germination Code: A, D
Native Region:  Middle and East Tennessee
Showy flowers.  Its name comes from prior use of its leaves for snuff, not from causing allergies.  Can get up to 5 feet tall and require some staking.  Easy to grow from seed.  Attracts butterflies.