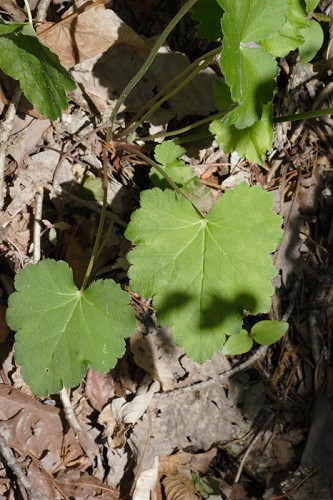 Common Name: Coral Bells, American Alumroot, Rock Geranium
Part sun to open shade, medium to moderately dry moisture level, loamy or rocky soil, moderately acid to neutral pH.  1 ½ – 2 feet height, blooms in late spring to early summer, green to white flowers.
Germination Code: A
Native Region: Statewide
Colorful leaves are the primary asset of this plant.  Delicate and misty-looking flowers. Low maintenance plant.  If grown in full sun, requires consistent moisture and should not be allowed to dry out.  Can function as a groundcover if densely planted.