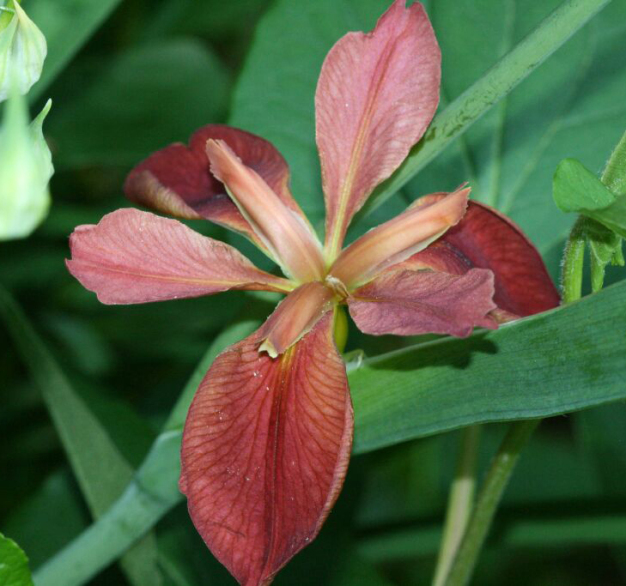 Common Name: Copper Iris, Red Iris 
Full to part sun, wet to medium moisture level, adapted to most soils except rocky, moderately acid to alkaline pH.  3-5 ft. height, blooms in spring, coppery red flowers, spreads by rhizomes at a moderate rate.
Germination Code: ?
Native Region: Coastal Plain Province of West Tennessee
Designated a "Threatened Species" in Tennessee.  Showy flowers with some color variation ranging from lighter to darker red. Naturally occurs in wet swampy soil but will tolerate ordinary garden soil as long as it is consistently moist.  Can be grown in pots in a water garden or along water's edge of a pond. Pollinated by hummingbirds and bumblebees.