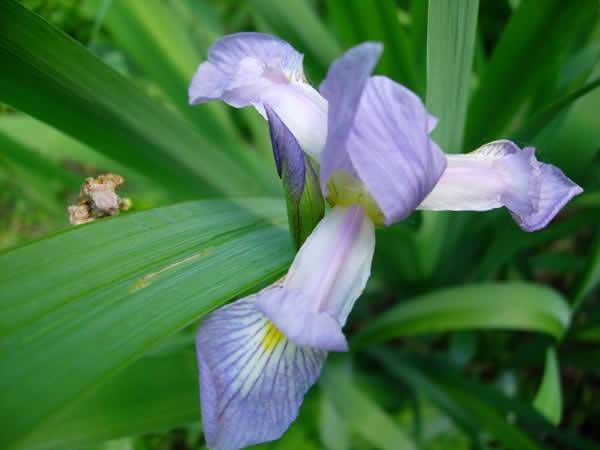 Common Name: Southern Blue Flag Iris
Full sun, moderately wet to medium moisture level, adapted to a wide range of soils except rocky, moderately to slightly acid pH. 2-3 ft. height, blooms late spring to early summer, light bluish purple flowers, spreads at a moderate rate by rhizomes and slowly by seed.
Germination Code: C(120)
Native Region: Lightly statewide
Showy flowers. Occurs in wetlands in Tennessee, and can only grow in average garden soils if soil is kept uniformly moist. Attracts bees and butterflies.