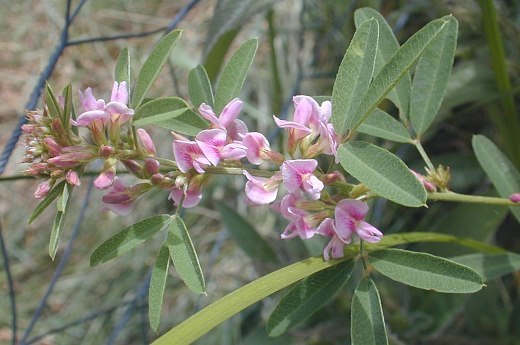 Common Name:  Slender Bush Clover
Part shade to shade, medium to moderately dry moisture level, sandy soil.  2-3 ft. height, blooms late summer to early fall, purple/pink flowers.
Germination Code: C(10), I, J
Native Region:  Statewide
Legume.  Easy to grow. More delicate in appearance and more tolerant of clay soil than Round-headed Bush Clover.  Attracts birds; seed is important food for Bobwhite Quail.  Because plant is high in protein and tasty, many mammalian herbivores eat the plant during different stages of growth (including deer, rabbits, groundhogs and livestock) which may interfere with getting the plant established.  Also attracts bees and butterflies.