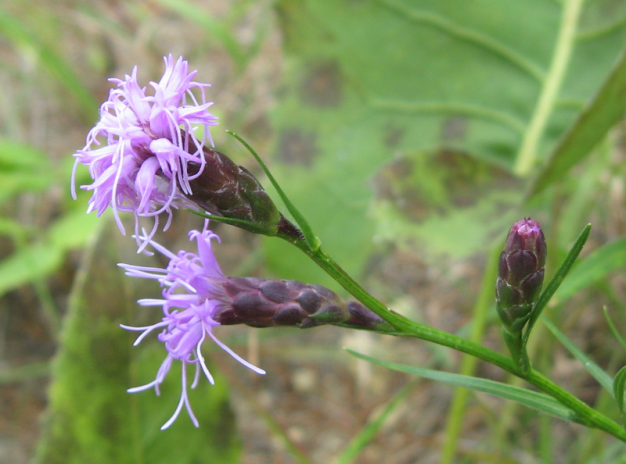 Common Name:  Dwarf Blazing Star, Ontario Blazing Star 
Full sun, moderately dry to dry moisture level, sandy or rocky soil, slightly acid to slightly alkaline pH.  1 ½ to 2 ft. height, blooms summer to fall, rose purple flowers, will re-seed.
Germination Code: C(60)
Native Region: Only occurs in 7 counties —  Decatur, Rutherford, Franklin, Marion, Rhea, Meigs, & Roane counties.
Designated a "Threatened Species" in Tennessee.  Easy to grow but slow to establish from seed.  Good flower for rock gardens.  Attracts butterflies, bees and hummingbirds.