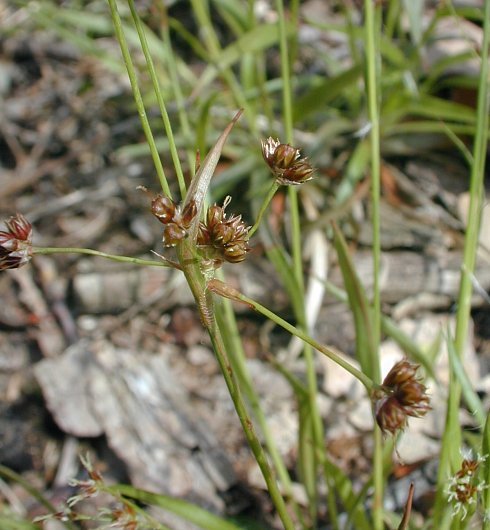 Common Name: Wood Rush, Hedgehog Woodrush
Part sun to light shade; medium to moderately dry moisture level; prefers soil containing some clay, rocky material or sand; moderately acid pH.  8 – 20 inches height, blooms in spring, light green flowers, spreads by rhizomes.
Germination Code:  ?
Native Region:  Statewide
Cool season. Clumping grass with light green, narrow, grassy foliage.  Leaf blades have long, soft hairs on the blade edges.  Needs well-drained soil.