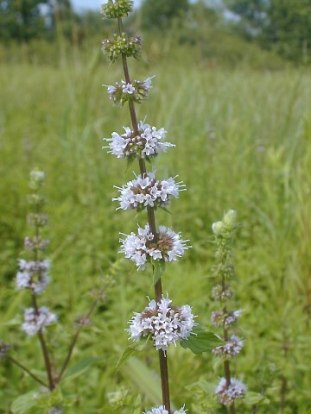 Common Name: Wild Mint, Field Mint 
Full to part sun, wet to medium moisture level, adapted to most soils except rocky, moderately acid to neutral pH.  1-2 ft height, blooms summer into fall, white to pink to lavender flowers, spreads aggressively by rhizomes and moderately fast by re-seeding.
Germination Code:  A, D
Native Region: Occurs only in 6 counties – Lake, Obion, Davidson, Williamson, Dekalb, and Campbell
One of the few native mints.  Can be weedy or invasive.  Attracts bees.