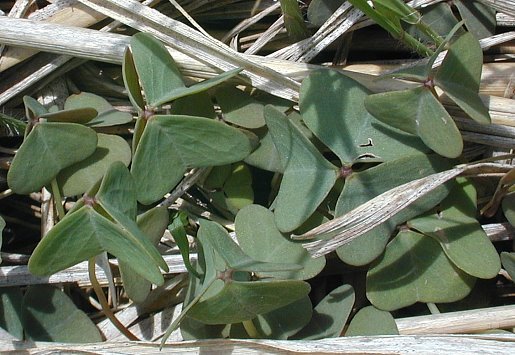 Common Name: Violet Wood Sorrel
Full to part sun, medium to moderately dry moisture level, sandy or rocky or loamy soil, acidic pH. 6-8 inches height, blooms in spring, pink to lavender flowers, will naturalize and spread somewhat rapidly by runners.
Germination Code: M or C(60)
Native Region: Statewide
Showy flowers on a low-maintenance plant. Easy to grow. Runners from bulbs can spread to form large colonies under ideal growing conditions. Leaves are edible and make a zesty addition to salads in small quantities. Often flowers again in fall when cooler weather arrives. Can be cultivated in gardens if taller and more aggressive plants are kept away. Attracts birds and bees.