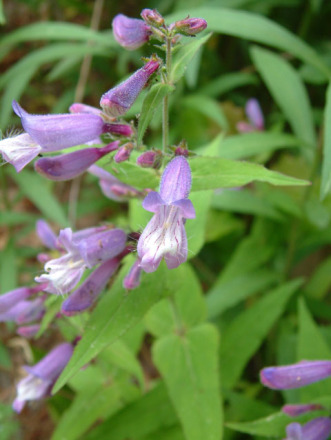 Common Name:  Small's Beardtongue
Full to part sun, medium to moderately dry moisture level, sandy or rocky soil, moderately to slightly acid pH.  18-30 inches height, blooms late spring into early summer, reddish-purple flowers with white striped throats.
Germination Code: M
Native Region:  Lightly in Ridge and Valley and Blue Ridge Provinces
Unlike other penstemons, the flowers extend down into the axils of the leafy stems which gives the plant a bushy appearance.  Blooms longer than the other eastern penstemons.  Short-lived so re-sow every 2-3 years.  Attracts bees.