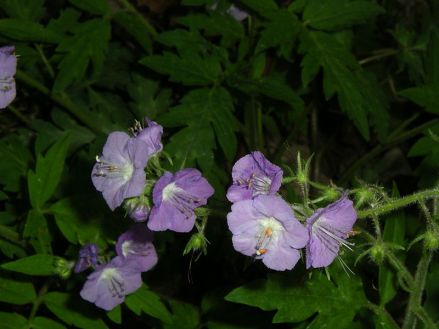 Common Name:  Purple Phacelia, Fernleaf Phacelia
Filtered spring sun to light shade, medium moisture level, fertile soil, acidic pH.  8-24" tall, blooms in spring, lavender blue flowers, self-sows freely.
Germination Code: M.  Surface sow seed, barely covering with soil.
Native Region:  Middle and East Tennessee
Lovely woodland wildflower that is a biennial.  Flowers make a beautiful display in April.  Begins flowering at the bottom of the stalk and progresses upward.  Needs lots of room in a naturalistic woodland setting so plants can move around as older plants die and new seedlings come up.  Attracts bees.