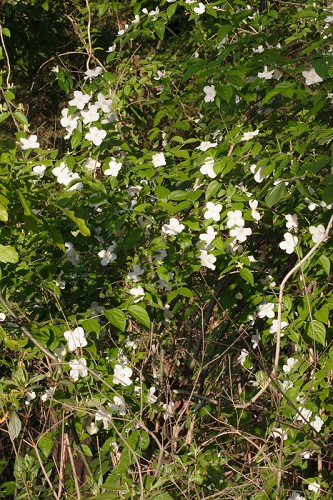 Common Name: Hairy Mock-orange, Cumberland Mock-orange, Streambank Mockorange
Sun to light shade; medium to moderately dry moisture level; adapted to a wide range of soils; pH ?
3-6 feet height by 3-5 feet spread; blooms in late spring; bright white flowers; fruits ?
Growth Rate: Spreads rapidly by root suckers
Propagation: ?
Native Region: Middle and East Tennessee
Deciduous shrub that has a caney, arching habit. Fragrant flowers and pretty in flower but generally a nondescript shrub the rest of the year. Best blended with other shrubs or placed on the edge of the woods. Occurs naturally in the southern Appalachian Mountains.