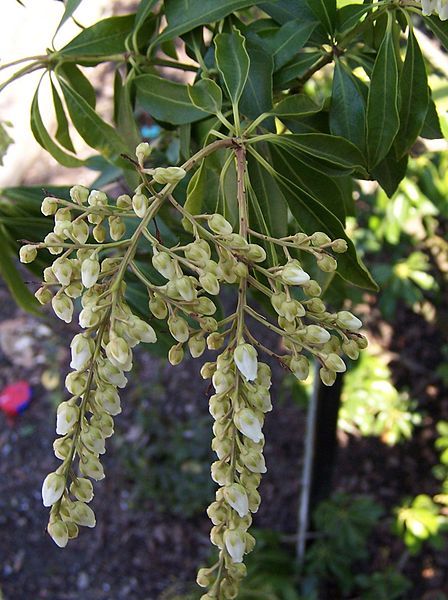 Common Name: Mountain Pieris, Fetter Bush
Part shade to full shade; moderately wet to medium moisture level; grows in moderately coarse gravelly and sandy loams to medium loams; demands strongly acid to moderately acid pH.
3-6 feet height by 3-6 feet spread; blooms in spring; white flowers; brown globular fruit capsules in fall that persist through winter.
Growth Rate: Slow
Maintenance: Occasional insect and disease problems. Susceptible to wind and ice damage so plant in a sheltered location.
Propagation: Seed germination code A
Native Region: Only occurs in Sevier County
Designated a "Threatened Species" in Tennessee. This handsome shrub is a broadleaf evergreen with glossy foliage. It has a neat, low and rounded shape. Flower buds form in the fall and are held through winter. Fragrant flowers. Good specimen plant. Dislikes high temperatures and high humidity. Leaves are poisonous. Attracts bees.