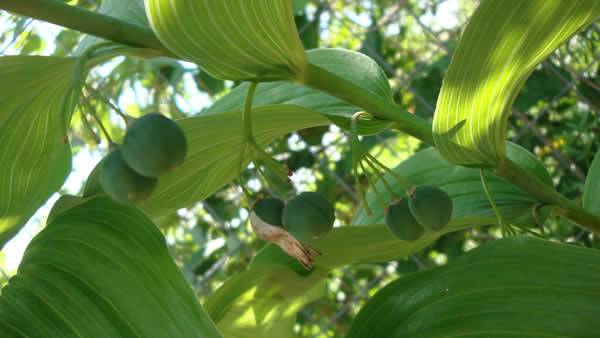 Common Name:  Solomon's Seal
Light shade, medium to moderately dry moisture level, prefers humusy soil but tolerates average soil, slightly acid to neutral pH.  18-30 inches height, blooms in spring, white to greenish flowers, spreads slowly by rhizomes.
Germination Code: L, F
Native Region:  Statewide
Desirable woodland plant with showy flowers.  Prized for its blue-black berries in late summer. Foliage turns a pleasing yellow in fall.  Easy to grow.  Attracts birds and butterflies.