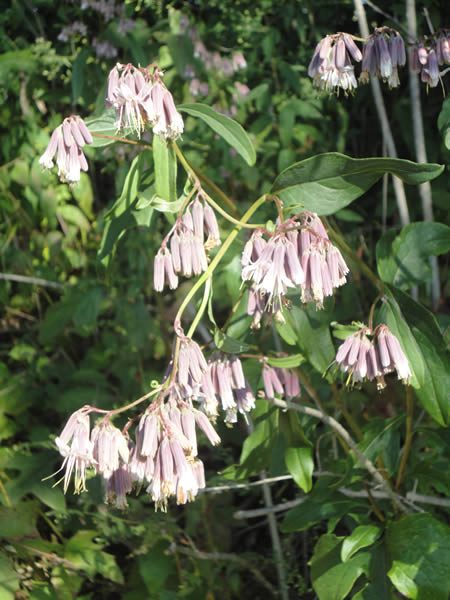 Common Name: Lion's Foot, White Lettuce, White Rattlesnake Root
Dappled sunlight to light shade, moderately wet to moderately dry moisture level, prefers fertile loam but tolerates sandy or rocky soil. 2-5 feet height, blooms late summer to early fall, white to pale pink flowers.
Germination Code: C(60)
Native Region: Only occurs in Campbell and Knox counties
Attractive flower that may be a biennial or a perennial.  Usually found in dry woodlands.  Size of individual plants is strongly influenced by the amount of sun, water and nutrients they get.  Attracts bees.