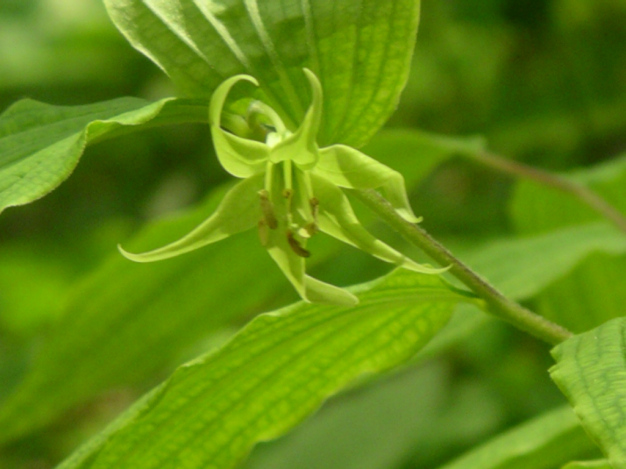 Common Name:  Fairy Bells, Yellow Mandarin
Light shade, moderately wet moisture level, rich rocky soil, moderately acid pH.  2 ft. height, blooms in spring, greenish yellow flowers.
Germination Code: ?
Native Region: Highland Rim of Middle Tennessee and in East Tennessee
Forms attractive patches of delicately branched zig-zagging stems with spreading foliage.  Bright red berries in fall.