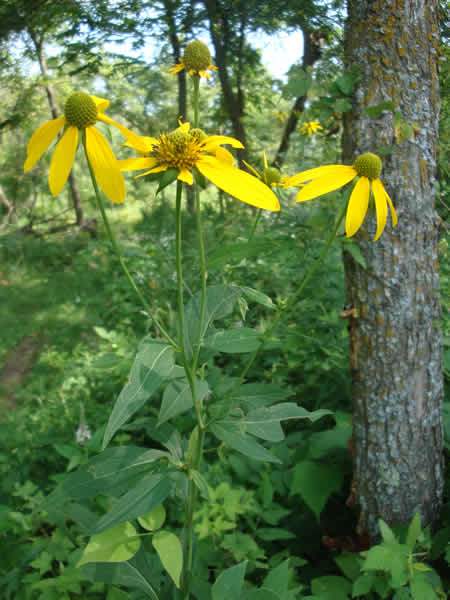 Common Name:  Green-headed Coneflower, Wild Golden Glow, Cutleaf Coneflower
Full to part sun, moderately wet to medium moisture level, adapted to a wide range of soils including clay, moderately acid to neutral pH.  4-9 feet height, blooms summer into fall, yellow/green flowers, spreads rapidly by rhizomes and slowly by re-seeding.
Germination Code: C(30)
Native Region: Only occurs in Sevier County
This is an aggressive plant that tolerates hot, humid summers but not drought.  Showy flowers.  Divide clumps to control growth.  Attracts butterflies and bees.