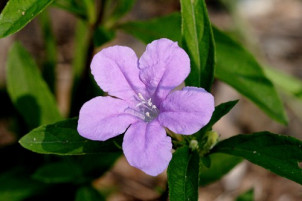 Common Name: Carolina Wild Petunia
Full to part sun, moderately dry to dry moisture level, sandy/nutrient-poor soils.  6-18 inches height, blooms in summer, purple flowers, re-seeds but is not aggressive.
Germination Code: ?
Native Region: Statewide
Attractive flowers.  Easy to grow from seed and requires no care once established.  Larval host for the Buckeye butterfly.  Attracts butterflies and bees.