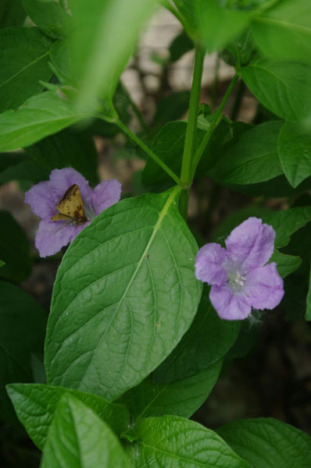 Common Name:  Smooth Ruellia, Limestone Wild Petunia
Part shade, moderately wet to medium moisture level, adapted to most soils except rocky, slightly acid to alkaline pH.  1-3 feet height, blooms late spring into fall, lavender/purple flowers, re-seeds slowly.
Germination Code: C(70)
Native Region:  Scattered statewide
Showy flowers.  Easy to grow.  Tolerates close to full shade.