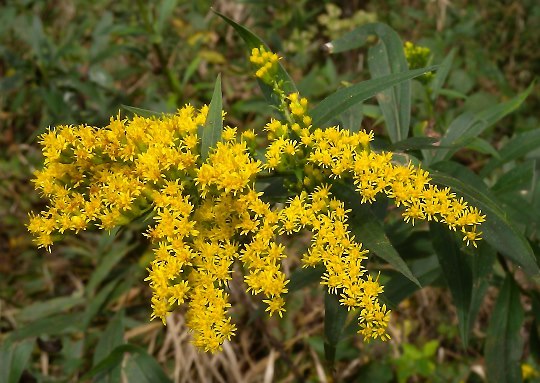 Common Name:  Late Goldenrod, Giant Goldenrod
Part shade, wet to medium moisture level, adapted to most soils except rocky, very strongly acid to slightly alkaline pH.  3-7 feet height, blooms late summer into fall, yellow flowers, re-seeds at a moderate rate and spreads rapidly by rhizomes.
Germination Code: C(60), D
Native Region: Scattered statewide
Showy flowers on an adaptable plant.  Not fussy about soil but does need a steady supply of water.  Attracts bees.