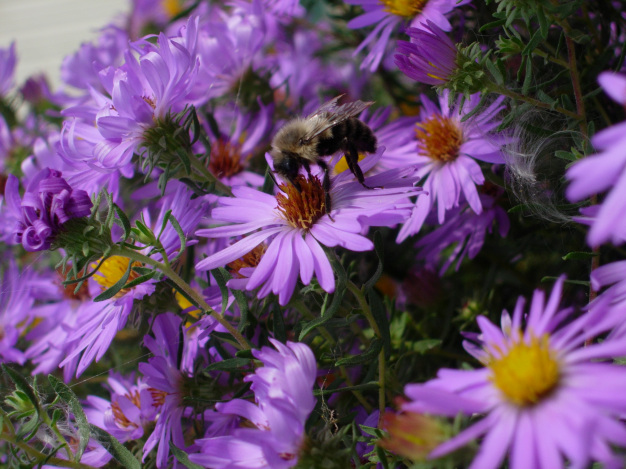 Common Name: Aquatic Milkweed, Swamp Milkweed
Full sun, moderately dry to dry moisture level, tolerates poor soil including clay. 1-3 ft. height, blooms in fall, blue/purple flowers, spreads by rhizomes.
Germination Code:  A
Native Region: Lightly in Middle and East Tennessee
Bushy, compact, low-growing plant.  Showy flowers. Named for aroma of foliage when bruised, not because of  fragrance of the flowers.  Drought resistant once established and very long lived.  Will grow in many different soils from clay to sandy to somewhat rocky and generally prefers poor soils.  Difficult to grow from seed but easy to grow once established. Attracts bees and butterflies.