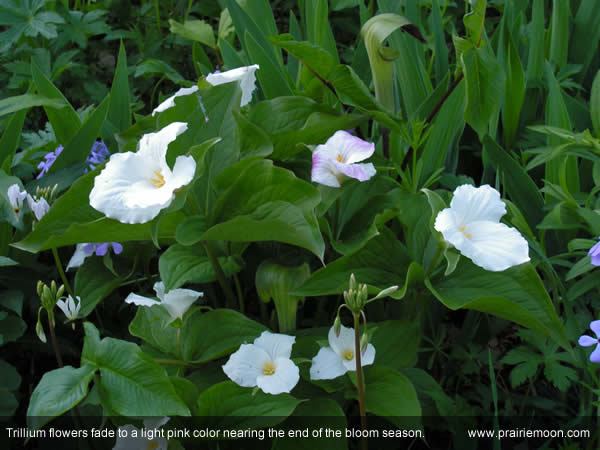 Common Name:  Large-flowered Trillium, Great Trillium, White Trillium
Part to full shade, medium moisture level, humus-rich soil, acidic to neutral pH.  12-15 inches height, blooms in spring, white flowers, spreads very gradually if left undisturbed.
Germination Code: L, F
Native Region: Eastern half of Tennessee
Largest and showiest of the trilliums.  White flowers fade to a soft pink.  Goes dormant in summer.