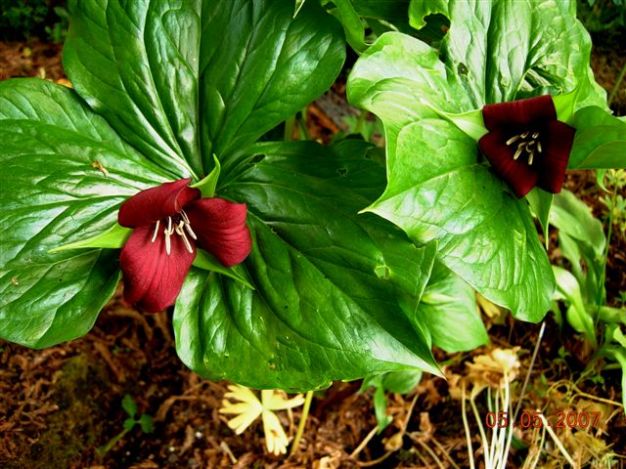 Common Name: Barksdale's Trillium, Furrowed Wakerobin, Sulcate Toadshade
Open shade, medium moisture level, humus-rich soil, slightly acidic pH.  16-20 inches height, blooms in spring, wine-red/purple flowers.
Germination Code:  F
Native Region: Cumberland Plateau and Ridge and Valley provinces
This trillium is often found in a variety of petal colors which accounts for one of its common names, Rainbow Wakerobin.  It was originally classed with Trillium erectum but finally designated as a species unto itself.