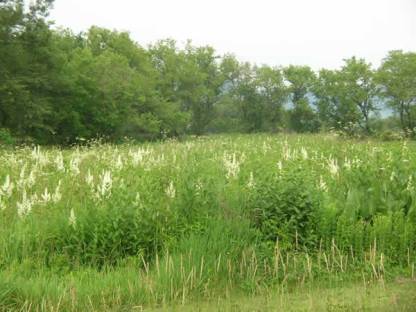 Common Name: Virginia Bunchflower, Bunch Flower
Full to part sun, wet to medium moisture level, tolerant of most soils.  5 ft. height, blooms in summer, white to green flowers.
Germination Code:  C(60), M. Requires 3-4 years to bloom from seed.
Native Region: Only occurs in Hardin and Lincoln counties
Designated an "Endangered Species" in Tennessee.  Easy to grow member of the Lily Family.  Elegant accent plant with large clusters of showy flowers.  It is a wetland plant in Tennessee and needs soil that is always moist.